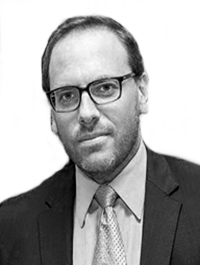 Mr. Alex Pirogovsky concentrates his practice in representing individuals and corporations as both debtors and creditors in bankruptcy proceedings, prosecution and defense of civil litigation matters of all types on behalf of both individuals and businesses, mortgage foreclosures, family law, collections and post-judgment proceedings.
Mr. Pirogovsky has been in private practice since graduating from Washington University School of Law, St. Louis, in 1998. Practicing at both Schwartz, Cooper, Greenberger & Krauss, Chtd. and Ungaretti & Harris LLP, where he was a partner, Alex practiced in the fields of commercial litigation and bankruptcy through September 2007.
Alex is the founding attorney of Pirogovsky Law, Ltd.
Practice Areas
Education

Enter schools attended / degrees held

Northwestern University, B.A. in Economics, 1994
Court Admissions

Seventh Circuit Court of Appeals
Northern District of Illinois
Central District of Illinois
Western District of Michigan