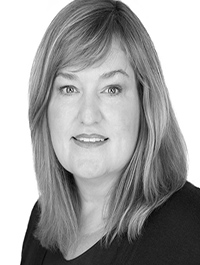 Michaeline A. Gordon
Tel: 312.660.5964
Fax: 312.660.9612
Email: mgordon@ginsbergjacobs.com
Download vCard »

LinkedIn Profile »
As partner in the Firm's 'Trusts and Estates' practice, Michaeline assists business owners, professionals, real estate developers, and individuals with all aspects of trusts and estates planning, asset protection, generational planning, and wealth preservation. She also regularly works with entrepreneurs through the full business cycle, from initial planning for entity selection, to asset protection, and finally to business sale and succession planning.
Michaeline counsels families, unmarried couples, and individuals in developing holistic estate planning, structured for tax efficiency, with care to address unique family circumstances. This includes elder law issues, special needs planning, and asset protection planning.
Experienced in probate and trust administration, Michaeline works with executors and trustees to administer trusts and decedent estates. She has also represented large and small banking institutions as outside trust counsel.
Among her personal commitments is raising awareness about planned giving to benefit organizations for the empowerment of women, children and their families. She has served on many Charitable Boards and currently serves on the advisory board for Advocate Charitable Foundation. Michaeline is a frequent public speaker on wide ranging estate planning topics. She is also an active member of the American Bar Association and Chicago Bar Association.
Michaeline is a native of Chicago and resides in Chicago's South Loop, where she has lived for more than 15 years. She is both a squash and tennis enthusiast.
Practice Areas
Education

Enter schools attended / degrees held

DePaul University College of Law, LL.M in Taxation, 1986
The John Marshall Law School, J.D., 1985
University of Illinois at Urbana-Champaign, B.S., 1982
Memberships

Chicago Bar Association
American Bar Association
International Bar Association
Roosevelt University, Heller College of Business Administration, Advisory Board President
Publications

Lonnie E. Berkley and Michaeline Gordon, Illinois LLC's One Year Later: New Opportunities, New Challenges, ISBA corporation, Securities and Business Law Forum, (March, 1995)