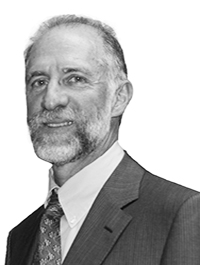 Gary J. Fox has over thirty years of experience in the areas of finance and real estate practice. He has vast experience in all aspects of real estate finance, development and management. Gary has represented lenders and borrowers in a wide range of financing transactions, including pre-development, construction, mezzanine and permanent loan facilities, loan syndications, sales and securitizations, bond, tax credit and tax increment financings and loan foreclosures, workouts and restructurings. He has extensive experience representing developers and investors in structuring institutional equity investments, joint ventures and portfolio acquisitions and divestitures. Gary has extensive leasing experience and has handled development of several large vertically subdivided multi-use projects as well as various real estate matters for private equity and corporate owners involving industrial, office, health care and energy facilities, including sale/leaseback transactions, acquisitions and divestitures, bond financings, shared facilities agreements and general owner representation.
Gary has previously been a partner in the real estate groups of Sonnenschein Nath & Rosenthal (now Dentons US LLP), and Katten Muchin Rosenman, LLP.
Practice Areas
Education

Enter schools attended / degrees held

DePaul University College of Law, J.D. with Honors, 1984
Roosevelt University, B.A. in Journalism with Honors, 1980
Clerkships

Enter clerkships
Memberships

Member of Board of Directors and Volunteer tutor for Cluster Tutoring, a not-for-profit organization, which provides after school tutoring for over 100 students.